TradingView provides its users with the ability to save their charts as a layout which can be used for future use.
1. After customizing a chart, left click the Save button towards the top right of the chart window.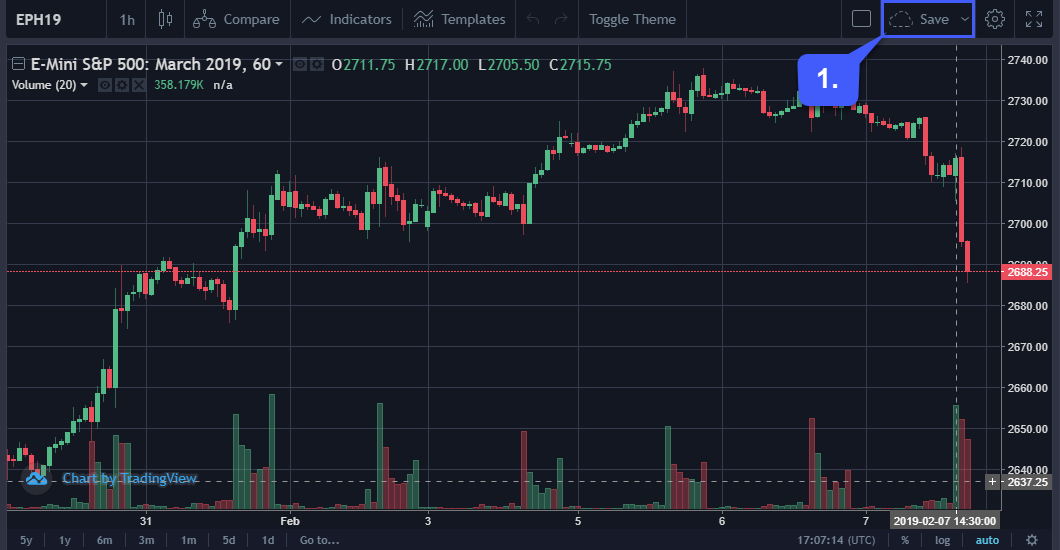 2. Once the save button has been clicked, users are required to choose a name to save their chart layout as. Left click the Save button once a name has been entered.
3.Once a layout has been saved, users can reopen the layout at any time by navigating back to the save button and clicking the dropdown arrow. Once the submenu has displayed, left click the Load Chart Layout… option.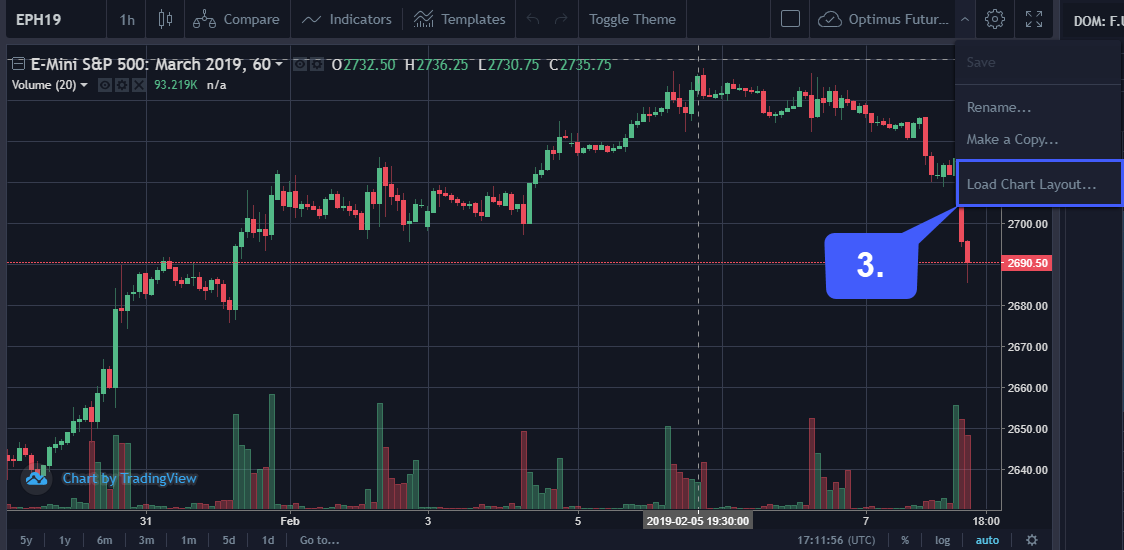 4. Selecting the previous saved Chart Layout from the following list will reopen the saved chart in the background. To gain access to it, left click the X at the top of the Load Chart Layout screen.