1. Navigate to the bottom left of the platform window and left click on the Preferences tab.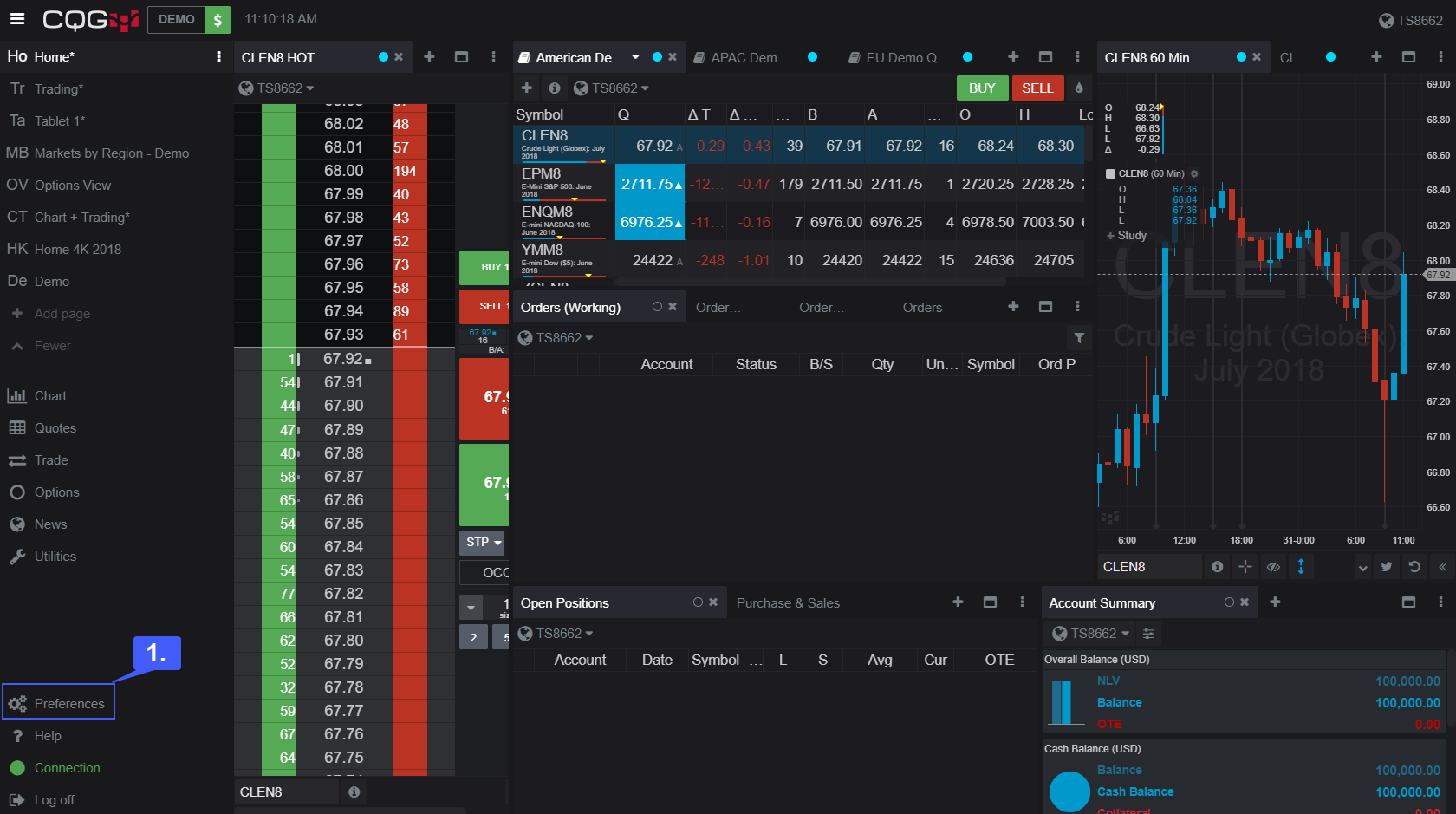 2. Left click the Price Format option.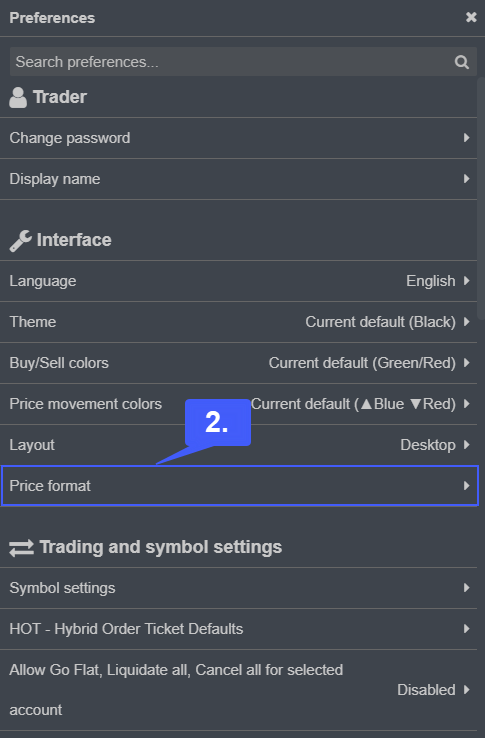 Once open, users have the option to change the displayed price format of various types of contracts listed in the drop down menu. To change the price format of one of these options, left click the tab of your choice.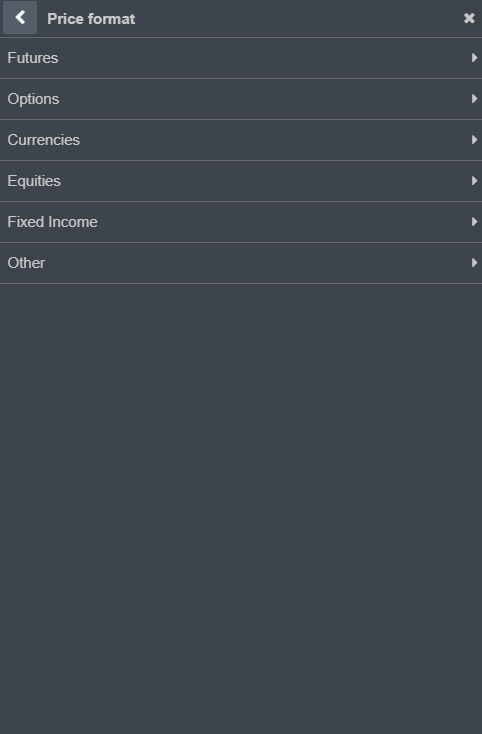 Each price format option contains the same settings. Users may choose whether to display their quotes in decimals or fractions, they can choose whether separators are displayed as periods or commas, choice of the number of decimal places, and the ability to round fractions.