How do I Change the Theme Color of a Chart in MetaTrader 5?
To change the theme color of a chart in MetaTrader 5, users must access the Properties window.
The Properties window can be located under the:
1a. Charts tab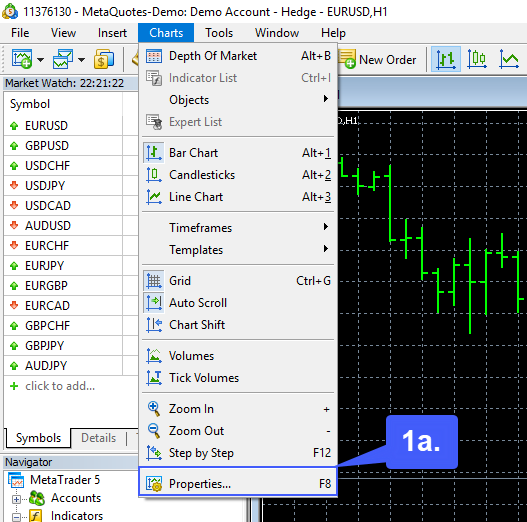 1b. By right clicking a chart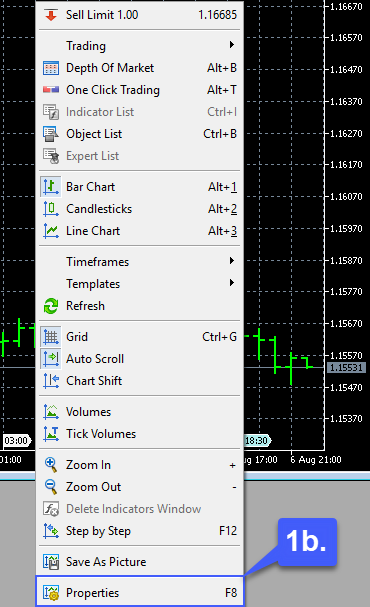 2. Navigate to the Colors tab in the Properties window.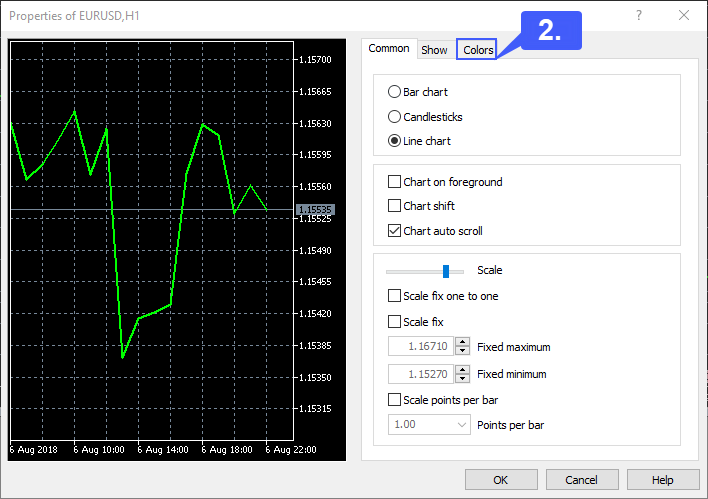 3. Users can now select from various color customization options for their chart.
4. Once the user has defined their customization options they can left click the OK button.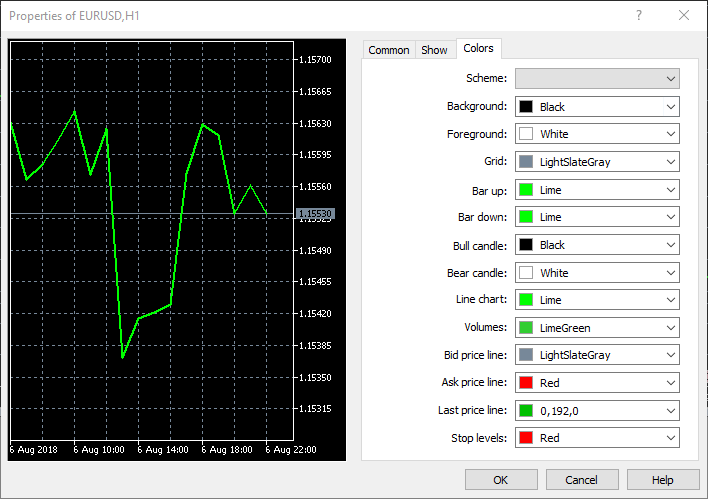 Below is an example of a chart applied with a white background and black foreground.