How do I change the theme color of CQG Desktop?
1. Navigate to the bottom left of the platform window and left click on the Preferences tab.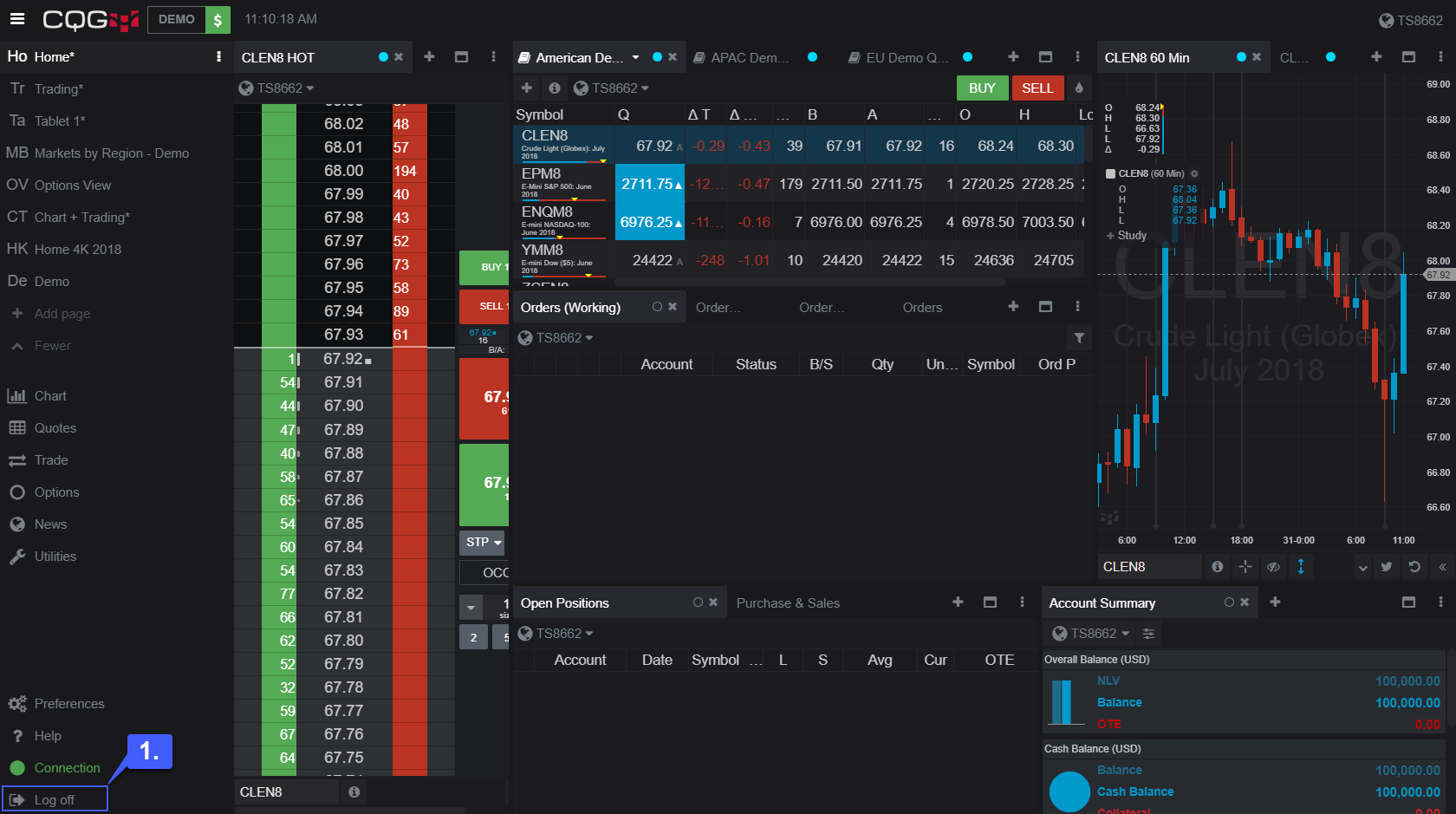 2. Left click the Theme option. By default the platform is assigned to the Black theme.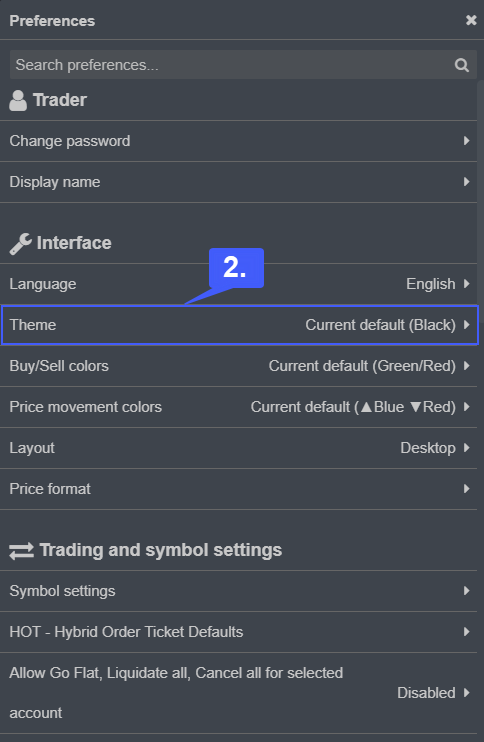 3. Left click the theme preference of your choice. For our example we will choose the White theme.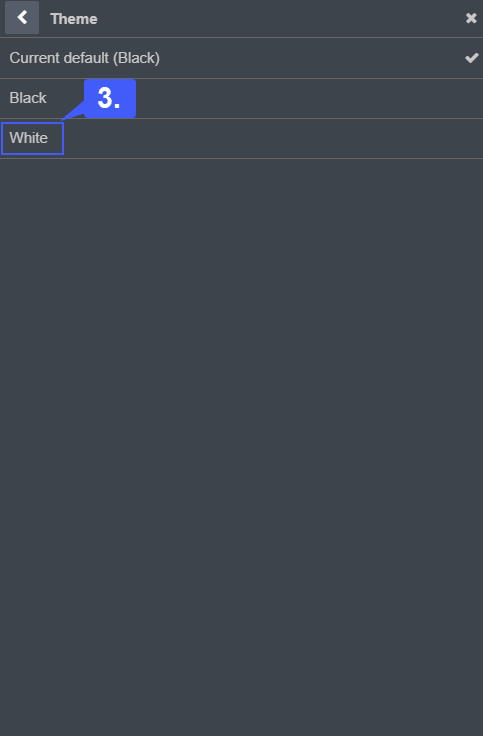 Once selected, the theme of our platform automatically updates to a white theme.