1. TradingView users will first need to obtain a set of live or demo CQG credentials in order to connect to this platform.
For live traders, this will be provided after your account has been opened and funded. For any help with live trading credentials that can be used on TradingView, please email: support@optimusfutures.com
Demo users can register HERE for a 14 day trial of CQG Data that can be used within TradingView. After registering for the demo on our website, you will receive a username and password in a separate email with the subject "Welcome to TradingView" for the CQG datafeed.
2. Before you can connect to live futures data, you will need to create a free TradingView account if you haven't already. You can create a free TradingView trial by clicking the "Join for free" button in the top right corner of this page.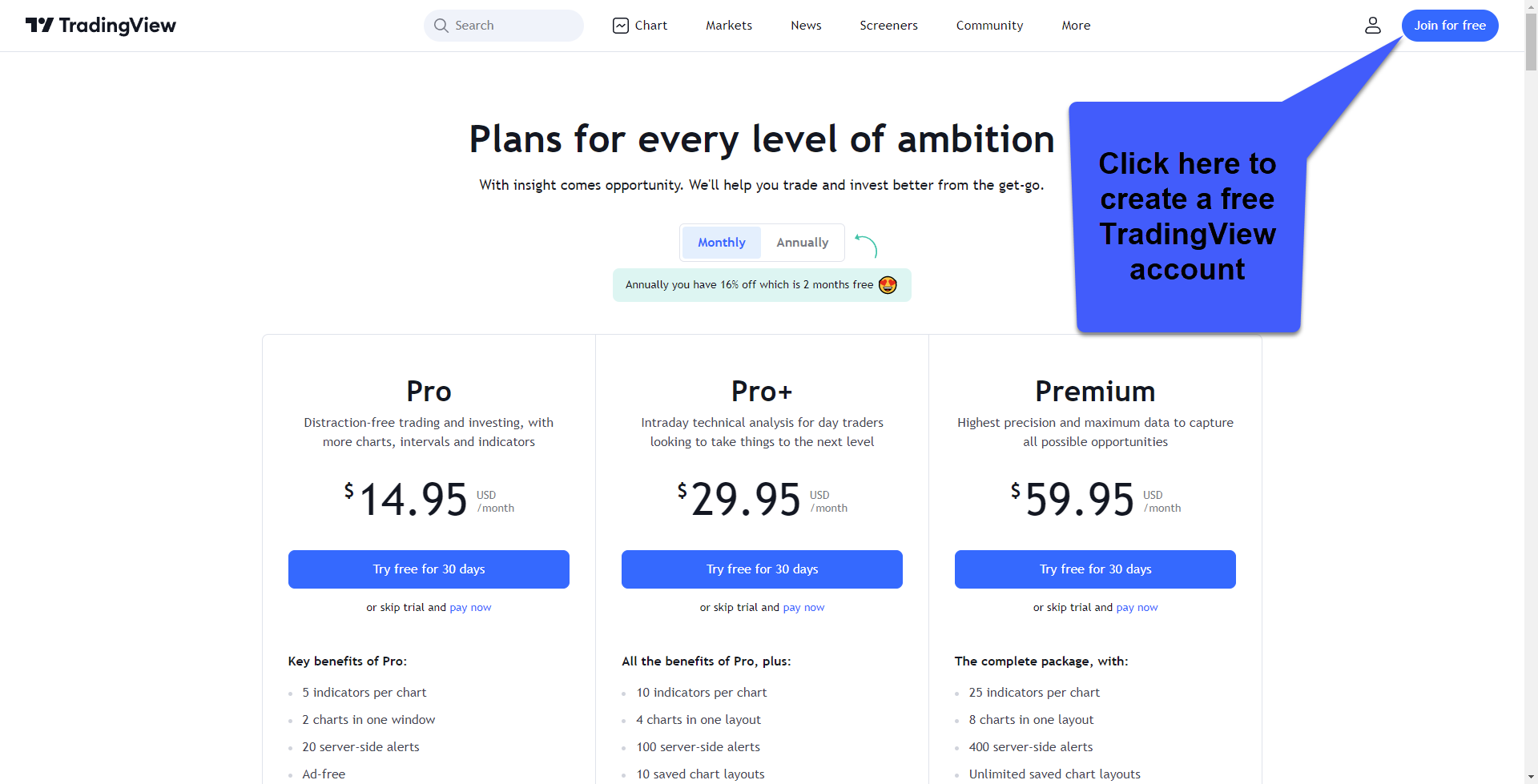 3. Once you have created a free account and log in, you can connect to live futures data by using the username and password provided by CQG.
To begin the connection process simply open a chart on TradingView as shown in the image below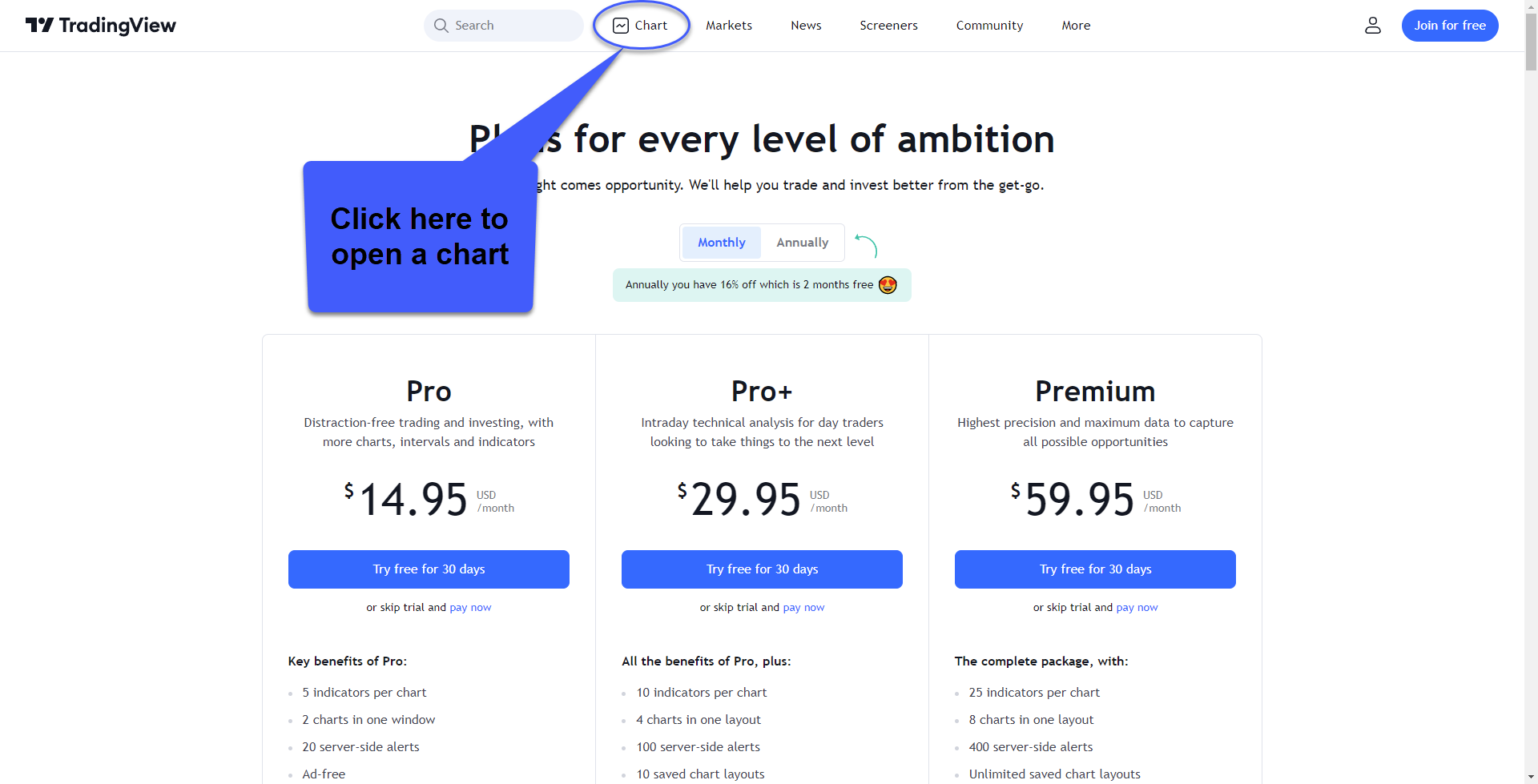 4. Once a chart is open navigate to the Trading Panel at the bottom of your page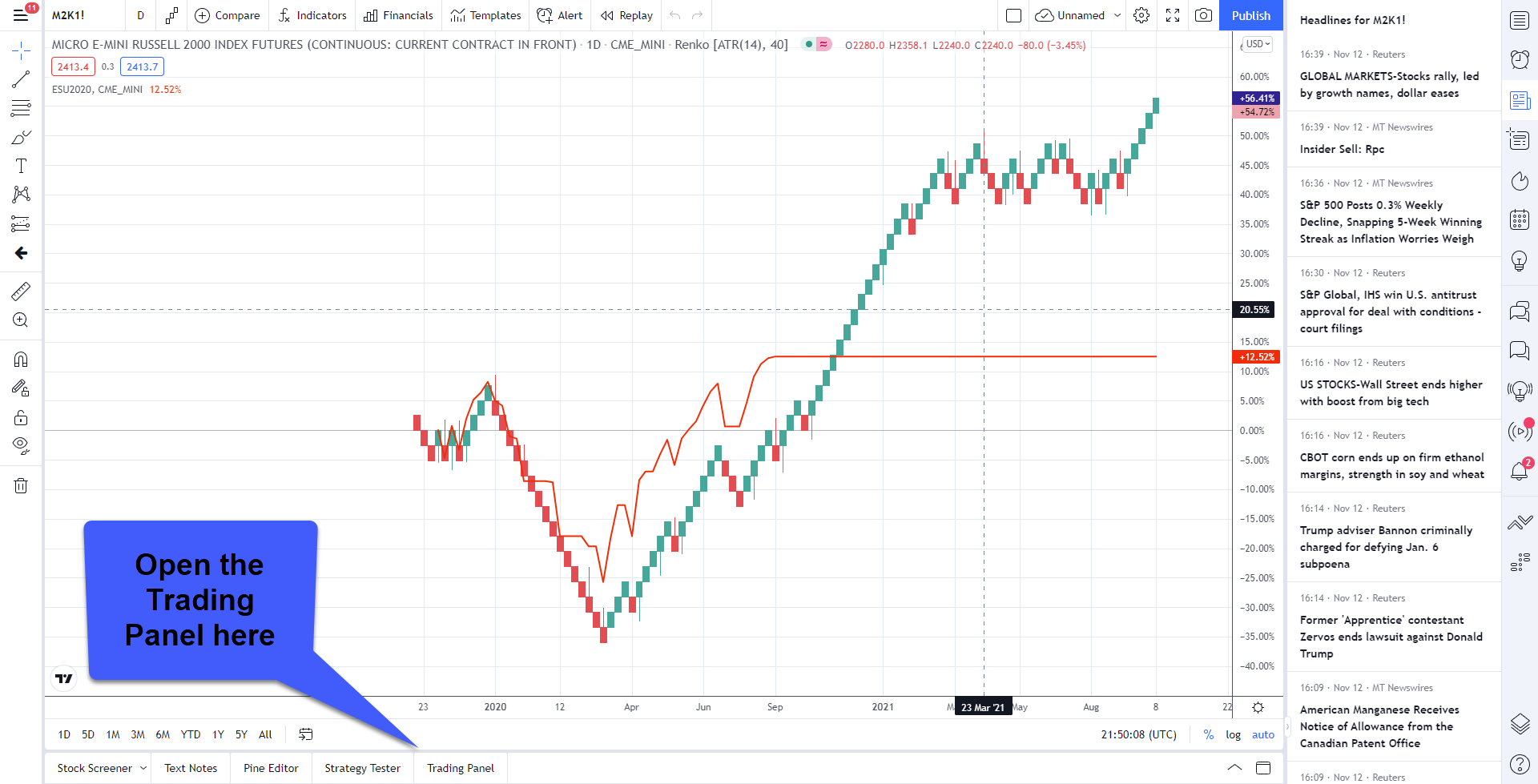 5. Finally, click on the Optimus Futures connection box found within the Trading Panel list of brokers. (If you do not see the Optimus Futures connection box click the 3 dots in the bottom right of the trading panel). Once the Optimus Futures option is displayed, click the "Star" in the top right of the box to favorite it for future use.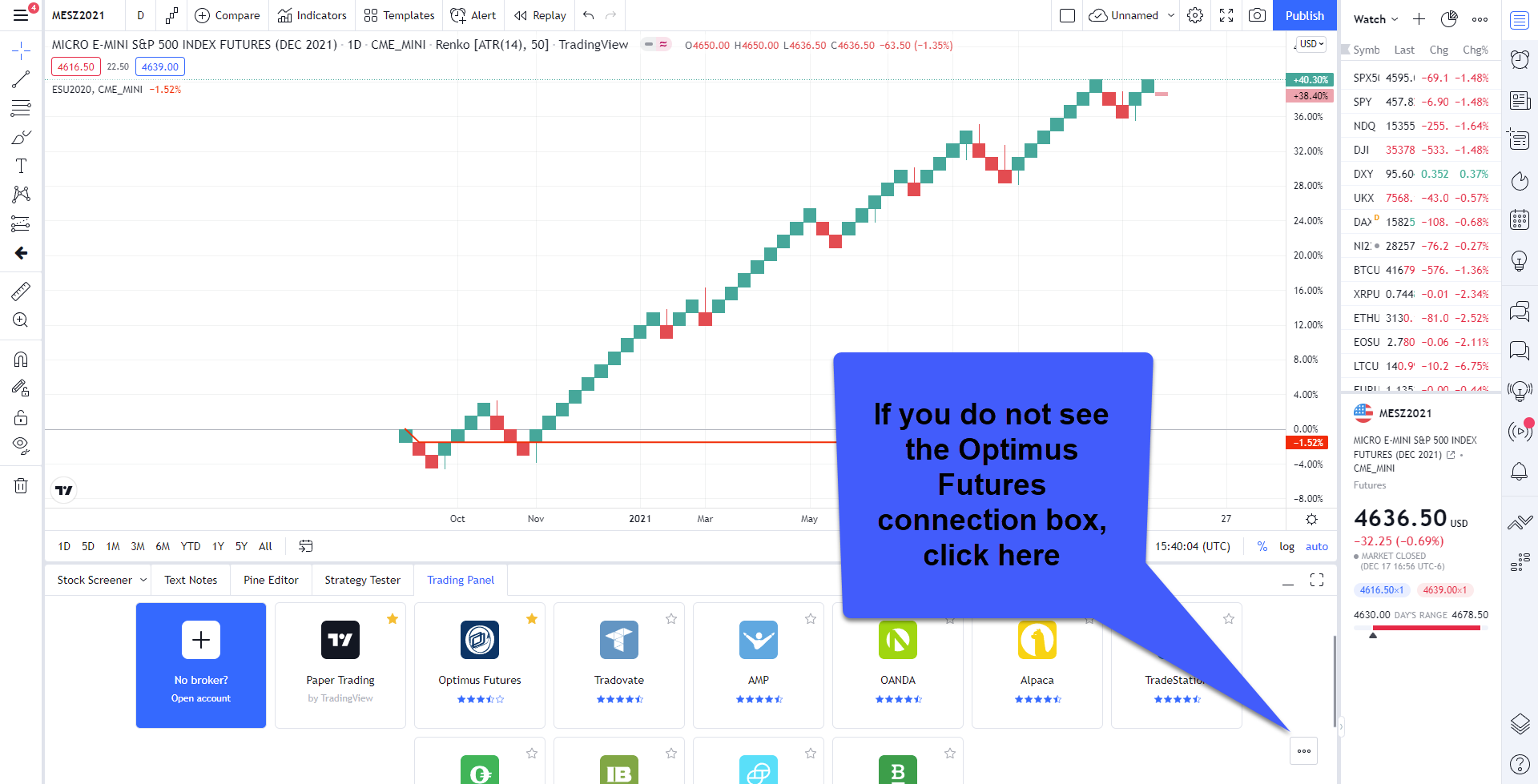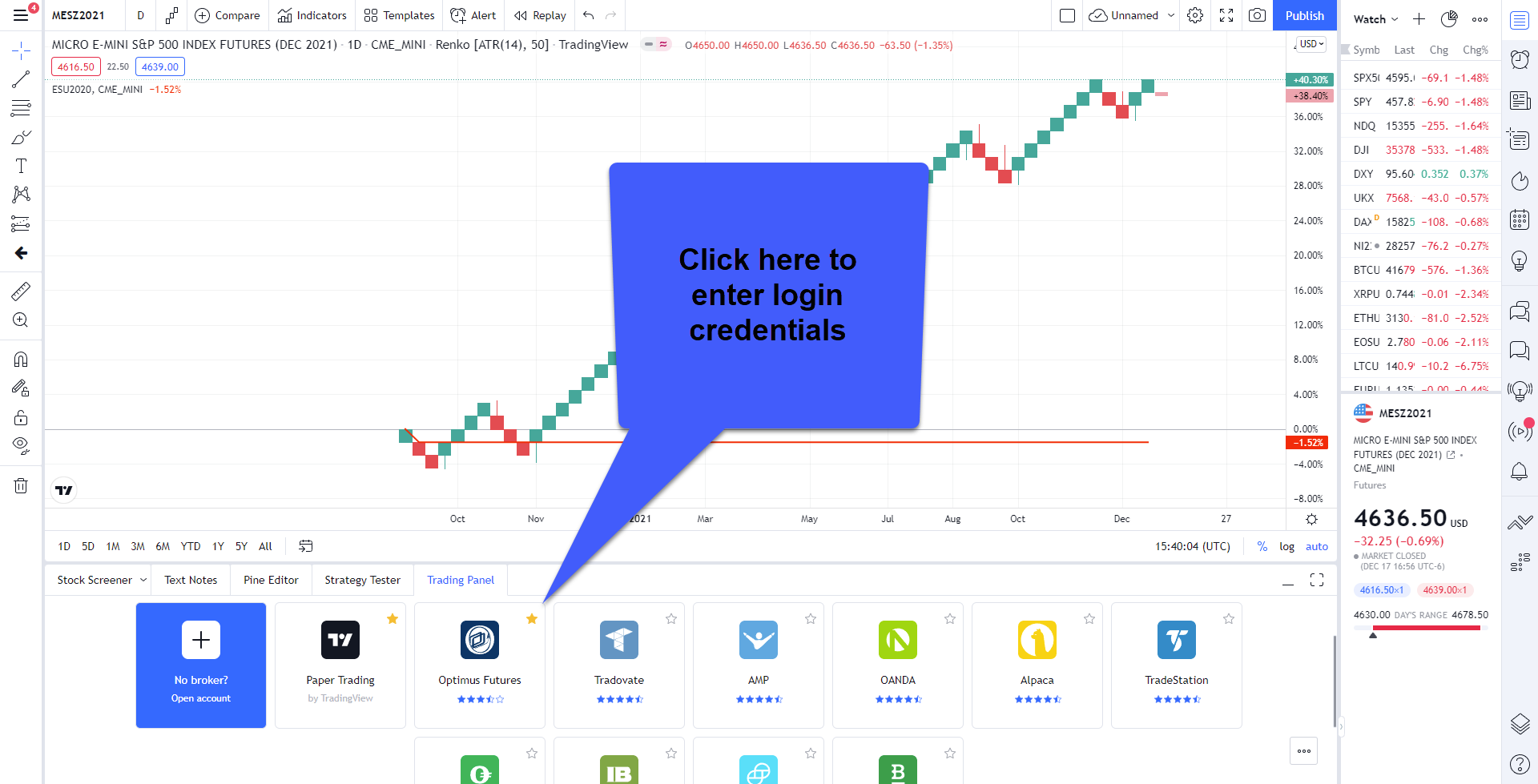 6. Finally enter your live or demo credentials in their respective server to connect to CQG live data via the Optimus Futures connection box.