Users have the option of monitoring positions held on a specific trading account by opening the Account Detail window.
1. The Account Detail window can be opened at the top of the platform window along the toolbar. Left click the Account Detail icon to open the window.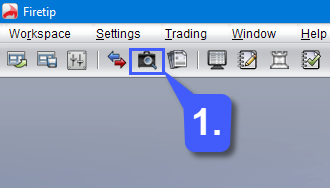 Once in the window, users can monitor an positions held on a particular account at the bottom portion of the window. Users can view their positions, quantity of positions, symbols, entry price, last price, P/L, Market Value, and Actions.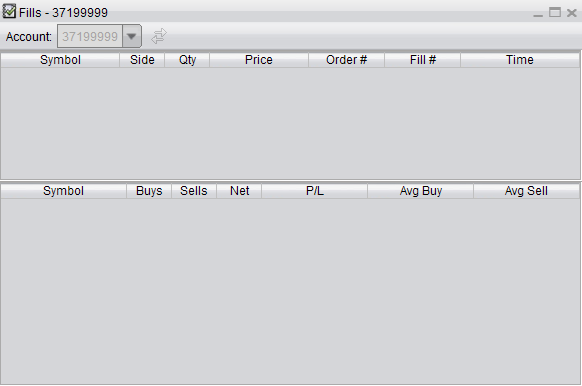 Besides monitoring their positions, traders have the option to flatten positions, reverse positions, and cancel all orders through the Advanced Trader.
2. After opening the Advanced Trader widget, users can use the various buttons to manipulate positions. These buttons consist of Go Flat, Reverse, and Cancel All.