How do I open a Chart on the TradingView Platform?
By default there should always be a chart open on the TradingView terminal.
1. Users of TradingView can increase the size of their chart by left clicking the full screen button if needed.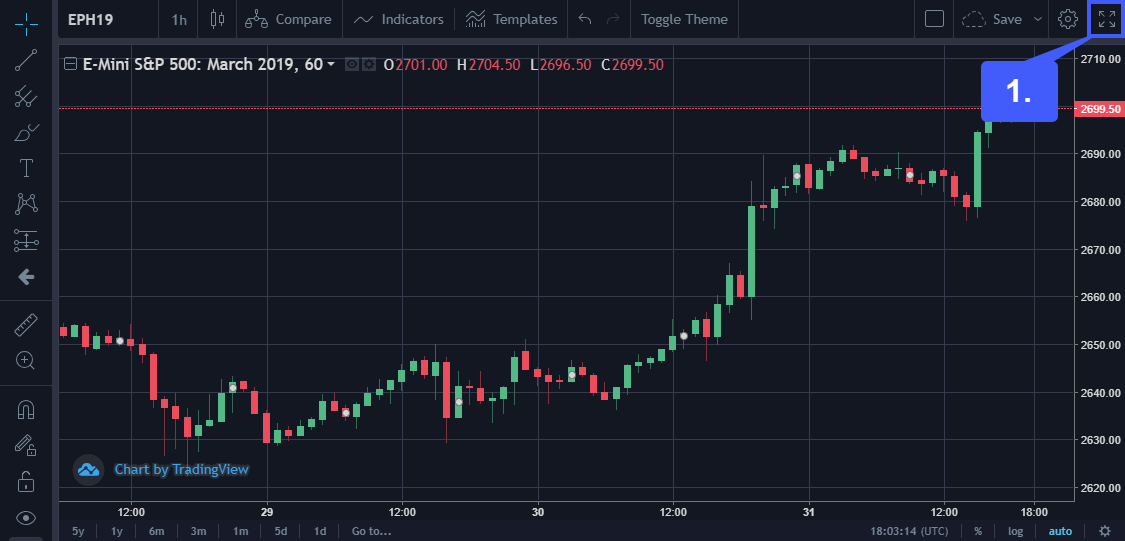 2. Users can also change the contract of their chart by left clicking in the upper left hand corner of the chart, deleting the current symbol, and searching through the TradingView symbol data base.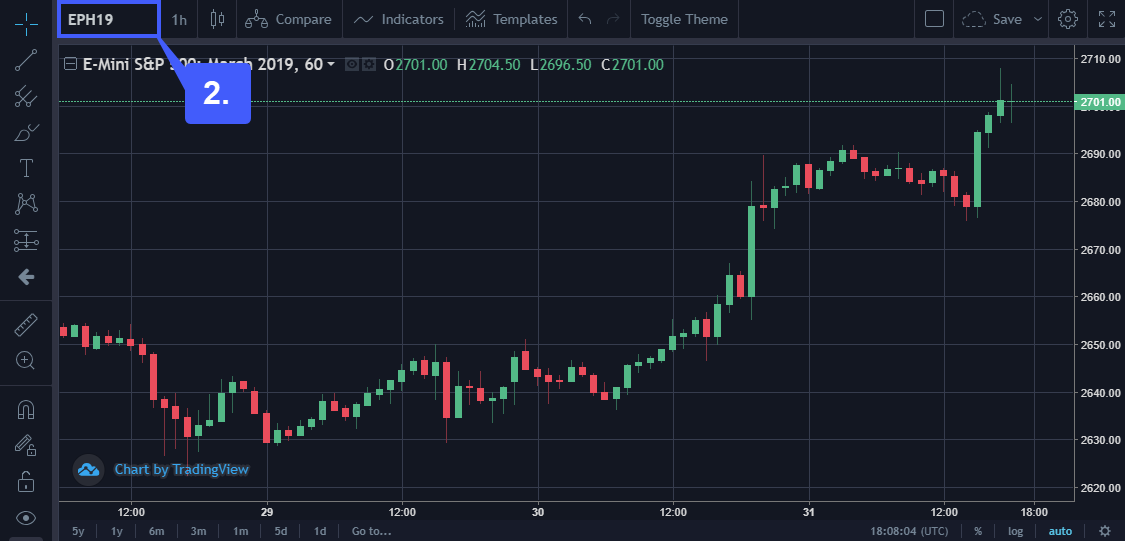 3. If users need to open multiple charts at the same time, they can do so by left clicking the Select Layout button. Once selected, users have the option of opening up to 8 charts simultaneously.