Users can save their work in multiple ways on the MultiCharts.net platform. The method of saving one's work is up to the user. Users can either save their workspace on an individual page basis or by saving the entire "desktop".
The first method will illustrate the process of saving one's work on an individual or per page basis, otherwise known as "saving a workspace". Workspaces allow users to organize and save multiple windows
1. Users can access any currently opened workspaces by clicking their associated tabs in the bottom left corner of the platform window.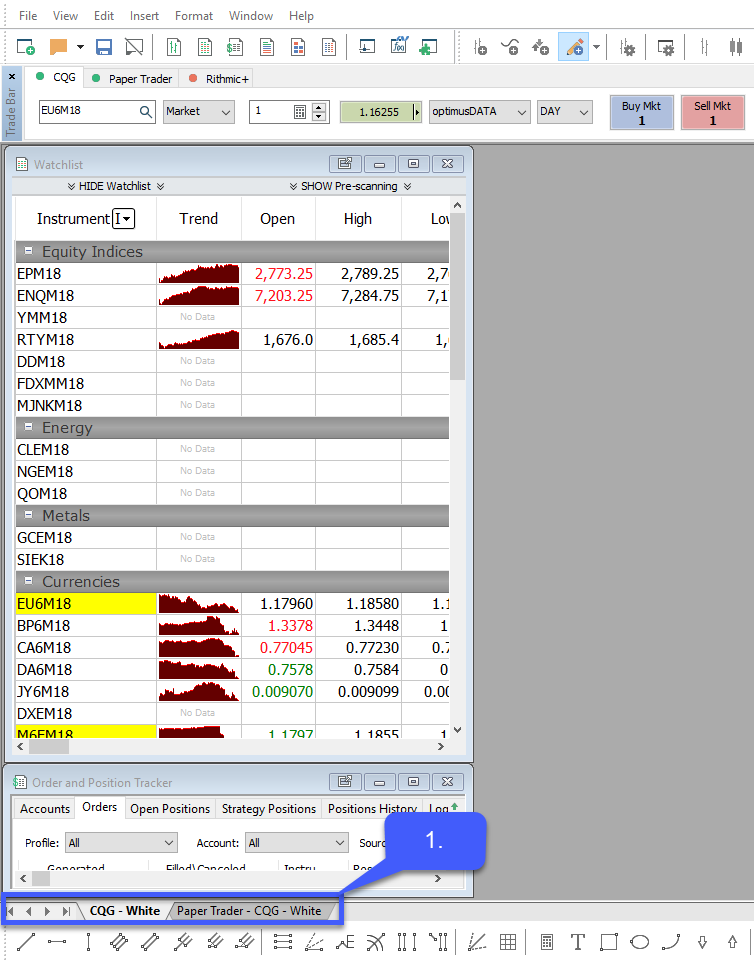 2. To save a workspace navigate to File > Save Workspace As…
It is important to note that the workspace tab highlighted white is the current workspace open. The workspace open is the workspace that is going to be saved. For our example we currently have CQG – White open.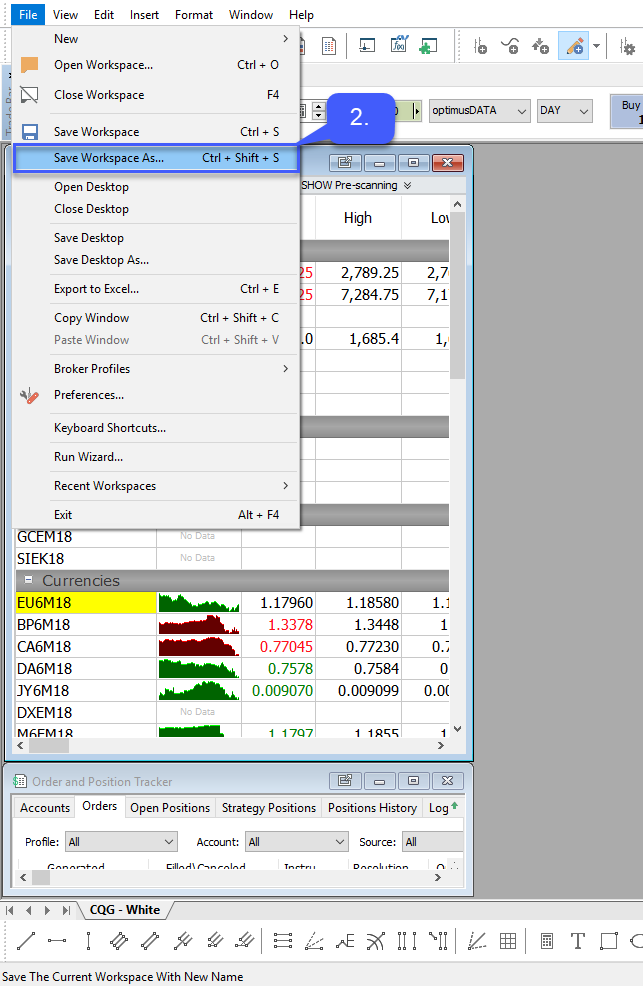 Users will now need to specify a File Name, File Type, and File Location.
We have named our file Optimus Workspace.
3. Once all necessary information is specified, left click Save.Users can now close out the saved workspace.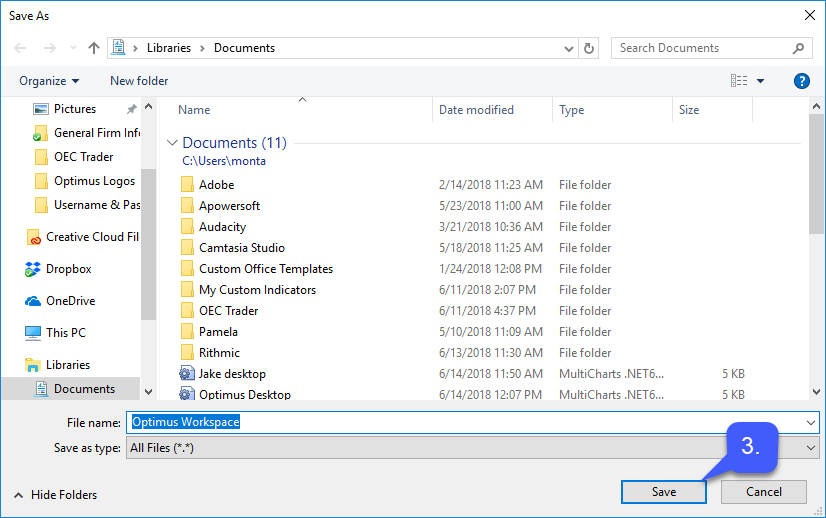 4. Starting with an empty platform, users can now reopen a saved workspace by navigating to File > Open Workspace…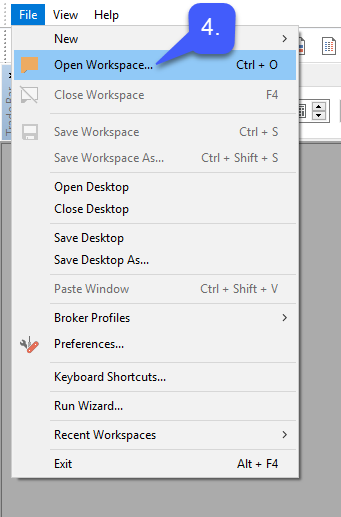 5. Highlight the previously saved workspace
6. Left click the Open button.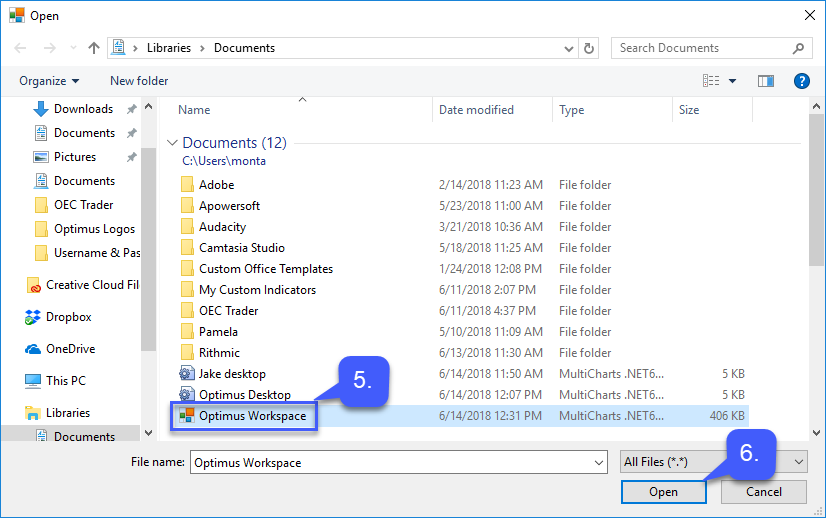 As shown in the example below, our previously saved workspace was left in the state we saved it as and is now named Optimus Workspace.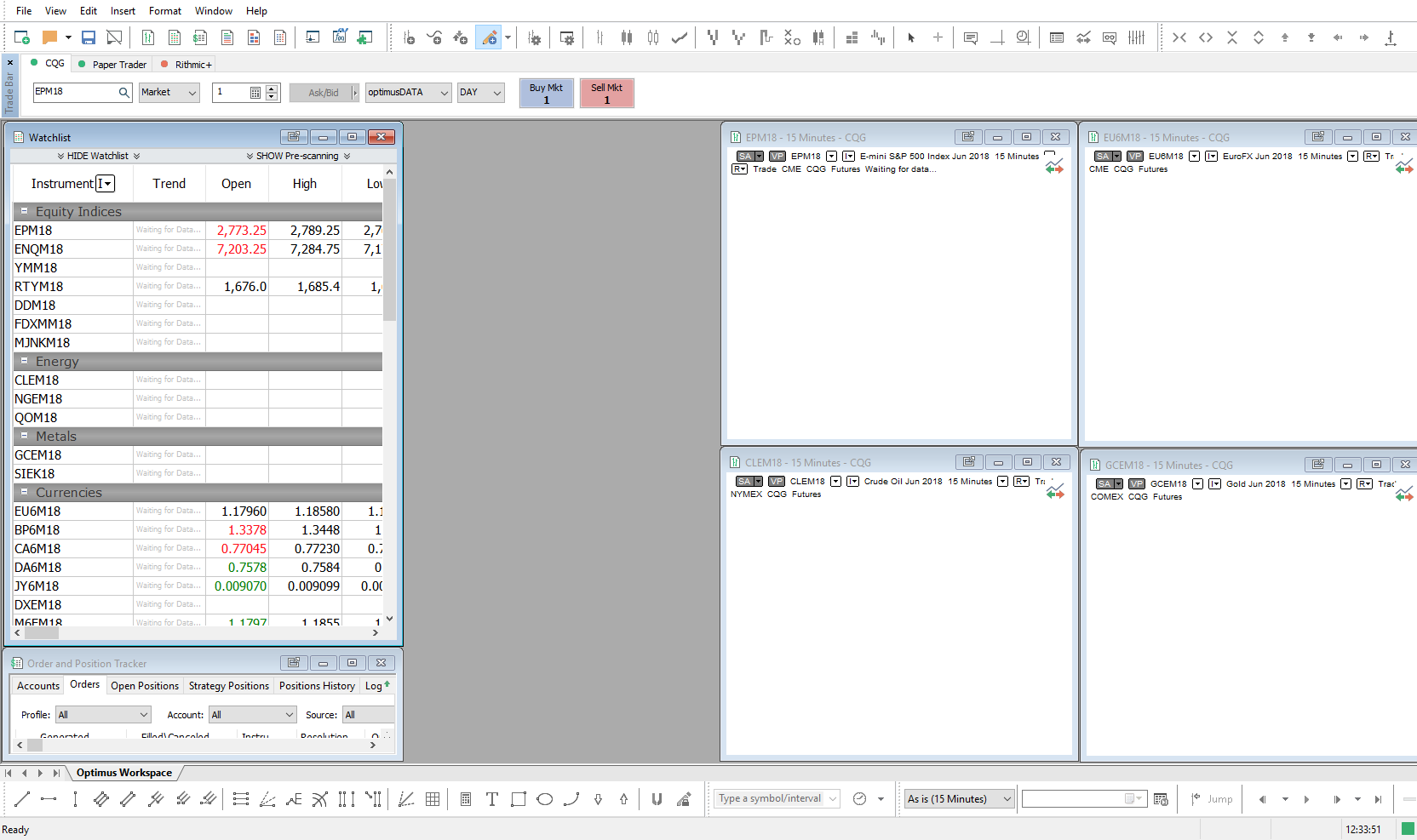 The second method of saving one's work is by "saving a desktop". Saving a desktop will save the entire platforms current state, consisting of any open workspaces.
Saving a desktop follows the same process as saving a workspace, but saving a desktop allows users to save multiple workspaces at one time.
Below is our current desktop, consisting of two workspaces.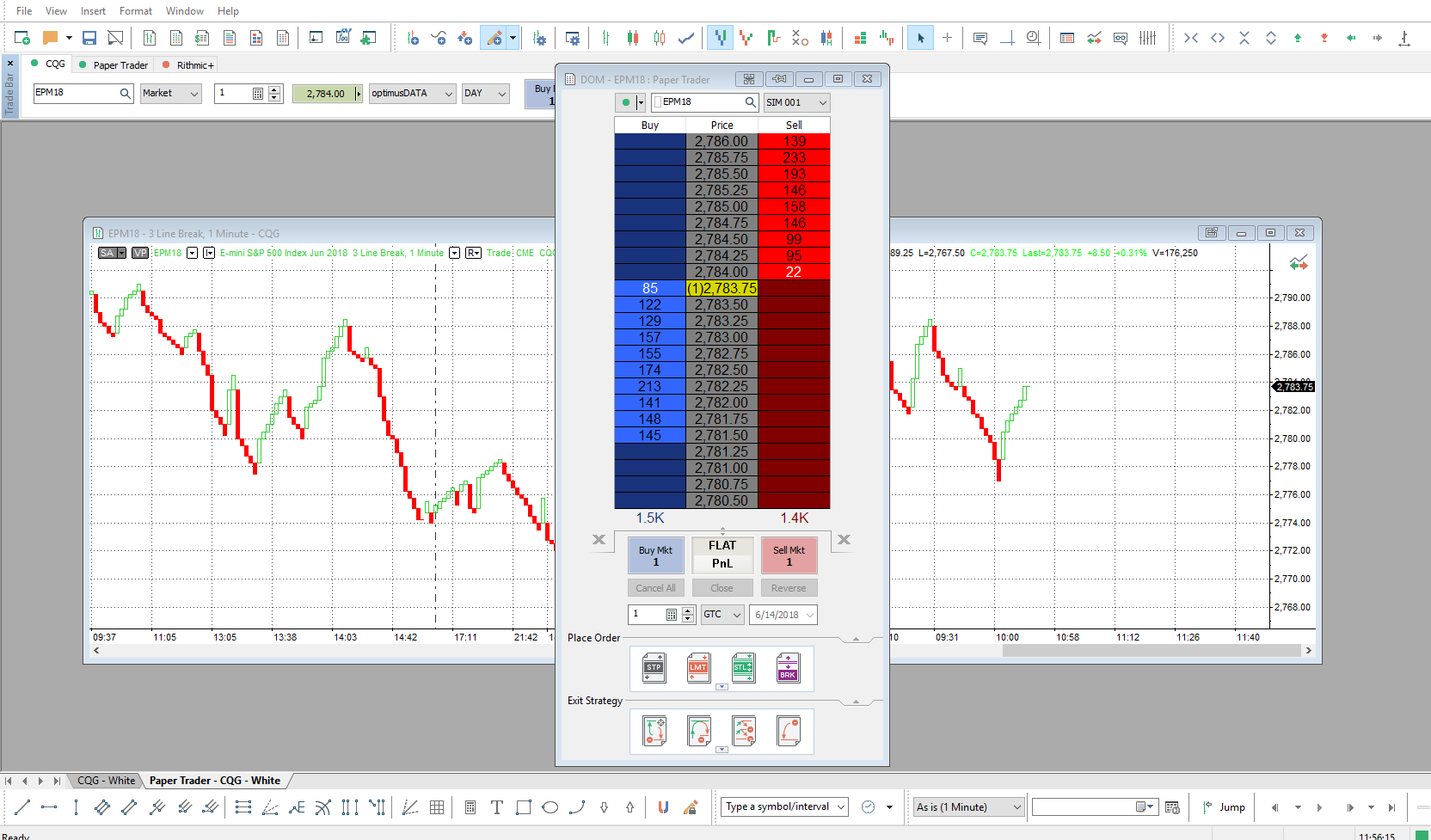 1. To save this "desktop" users should navigate to File > Save Desktop as..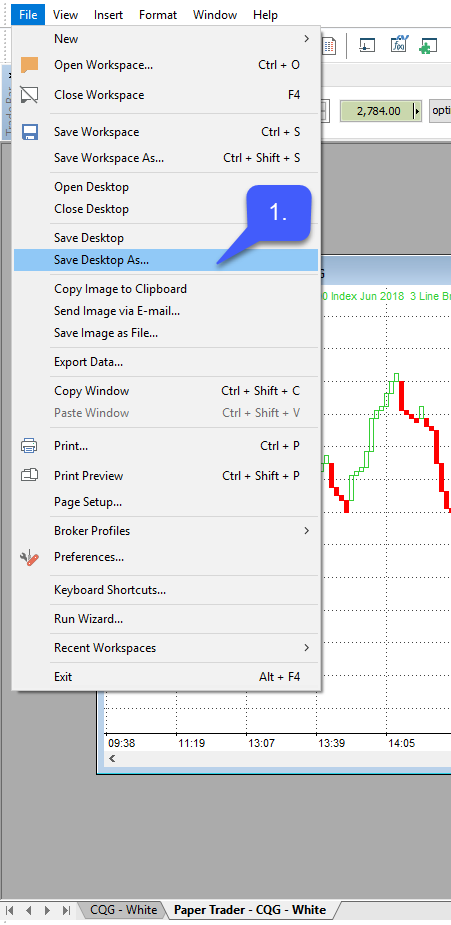 2. Once Selected users will need to specify the File name, File Type, and File Location. Once specified click Save.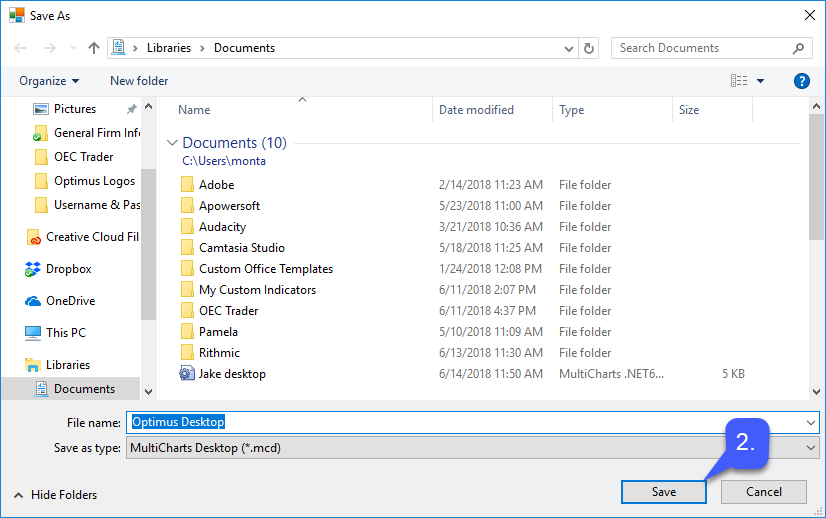 Once saved users can close out the platform.
3. Once a new instance of MultiCharts is open users can reaccess the previously saved desktop by navigating to File > Open Workspace > Select the File > Open