The TT platform provides users with the ability to pick up right where they left off through the save feature. Users can save any progress made on a workspace so that when they are done trading for the day, they can shut down the platform and not have to worry about recreating a workspace every single time.
1. To save on the TT platform, users will first need to navigate to File > Save or Save as.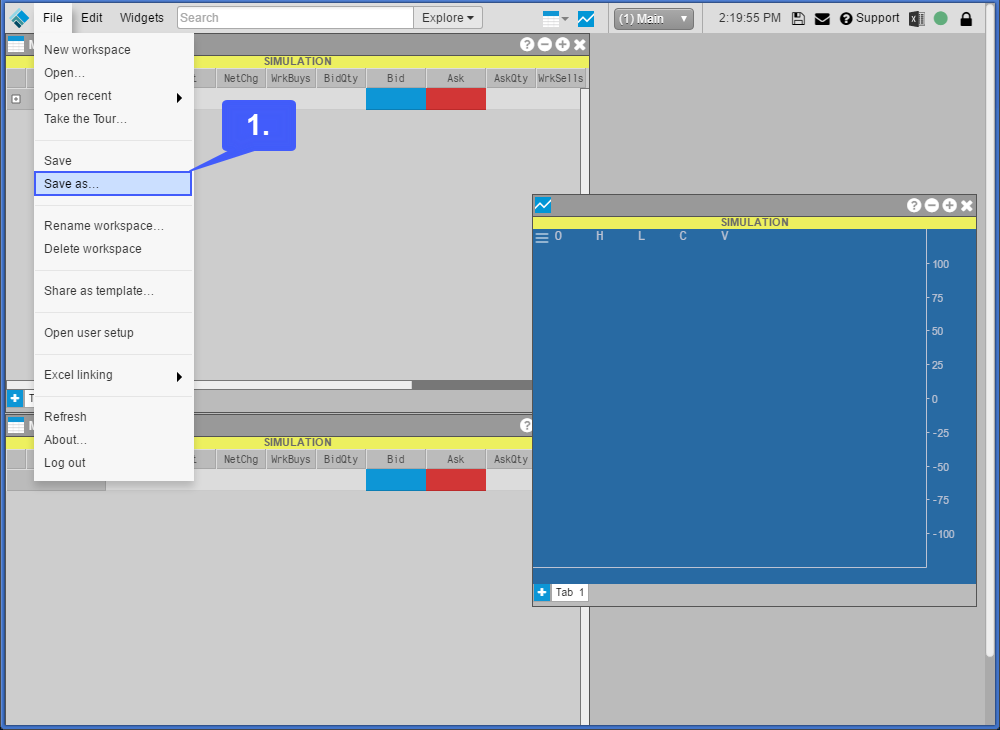 2. Enter an appropriate name for your new workspace in the Name field.
3. Once a workspace name has been entered, left click the save button.
Once a workspace has been saved, users can log off safely. Below is the explanation of how to reopen a saved workspace.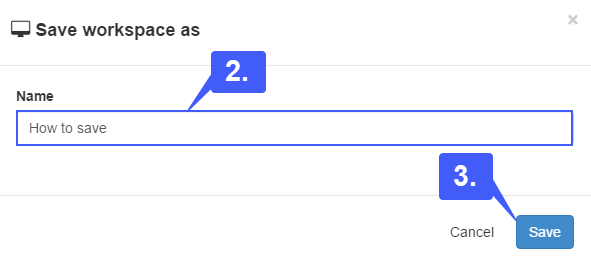 1. Navigate to File > Open or Open recent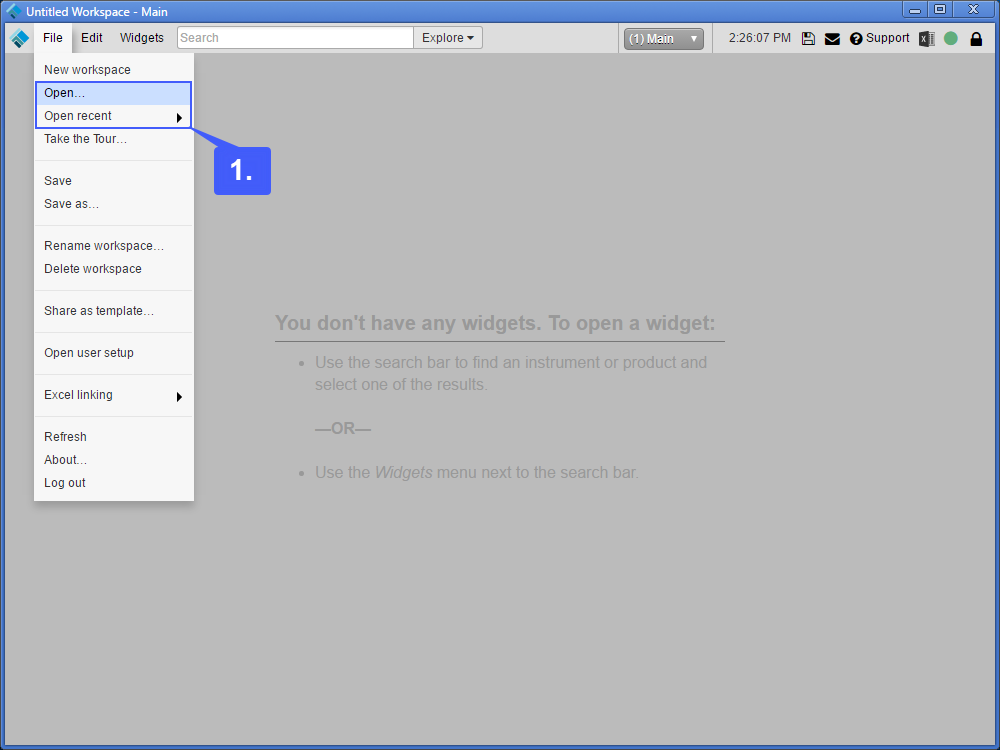 Both options will allow the user to open a saved workspace. Open recent, allows the user to only open the most recently saved workspaces while Open… allows users to browse through all saved workspaces.
2. In the Open Workspace window, select the window you would like to open and then click the Select button.
After selecting our workspace, the platform will reconfigure and automatically open the workspace in which the user specified. As you can see, we have opened the same workspace we were previously working on.