How do I add a new symbol on CQG Desktop Mobile?
1. Tap the + button in the top lefthand corner of the platform window.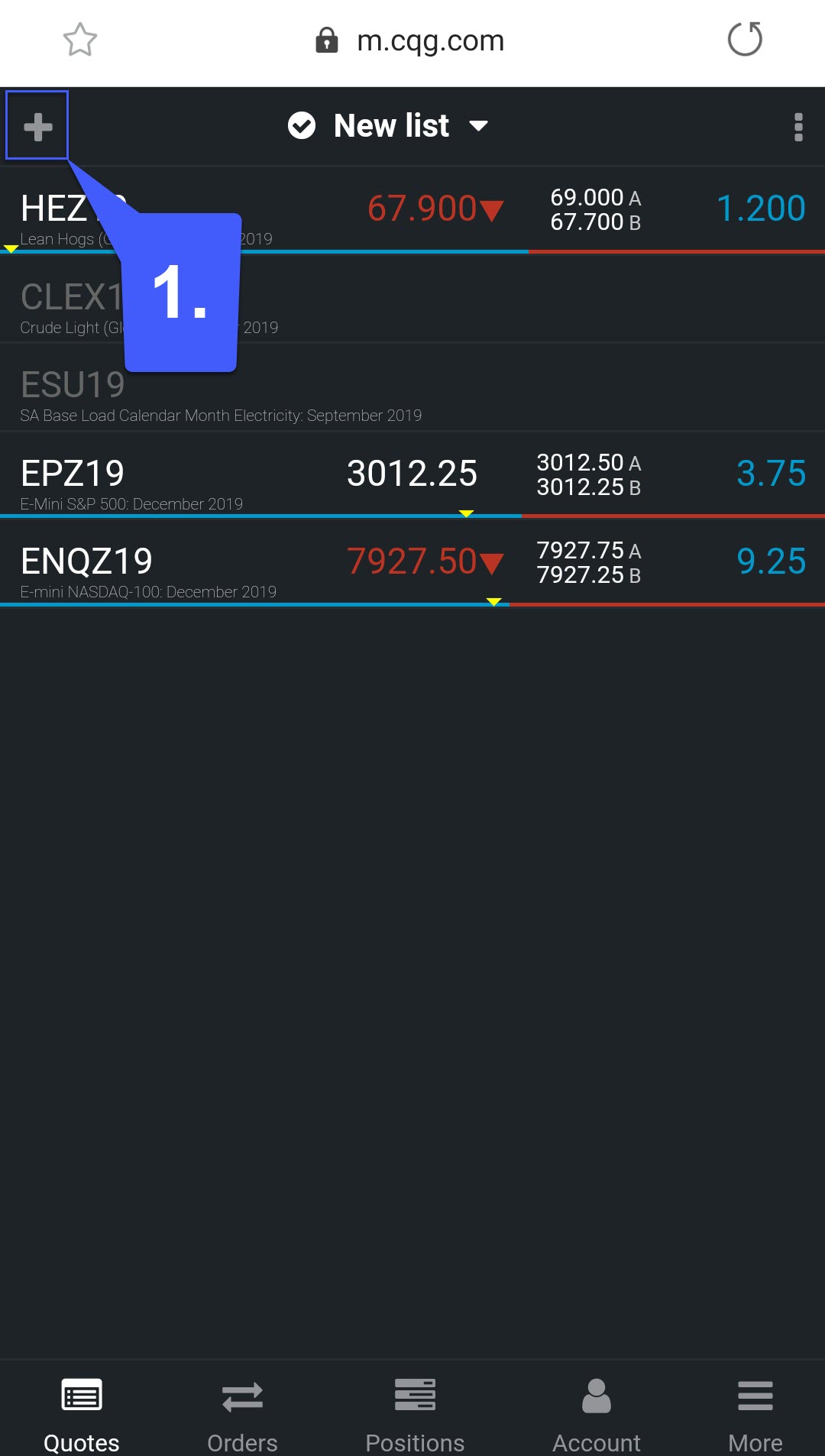 2. Users can add multiple contracts at one time. To do so, either manually search for the symbol name in the Search Symbols box or tap one of the prepopulated contracts below.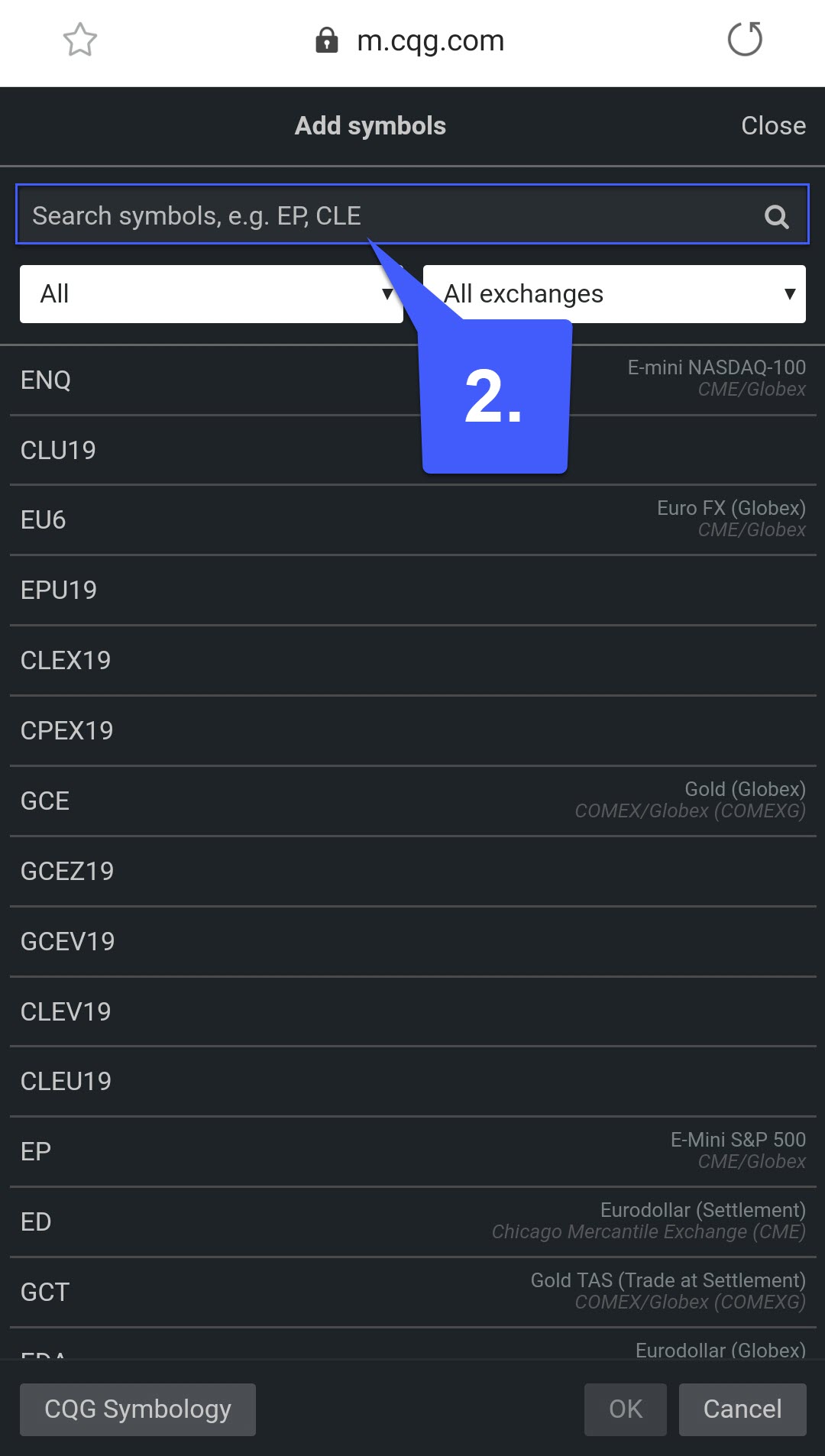 3. Once selected, tap the OK button that populates in the bottom right-hand corner.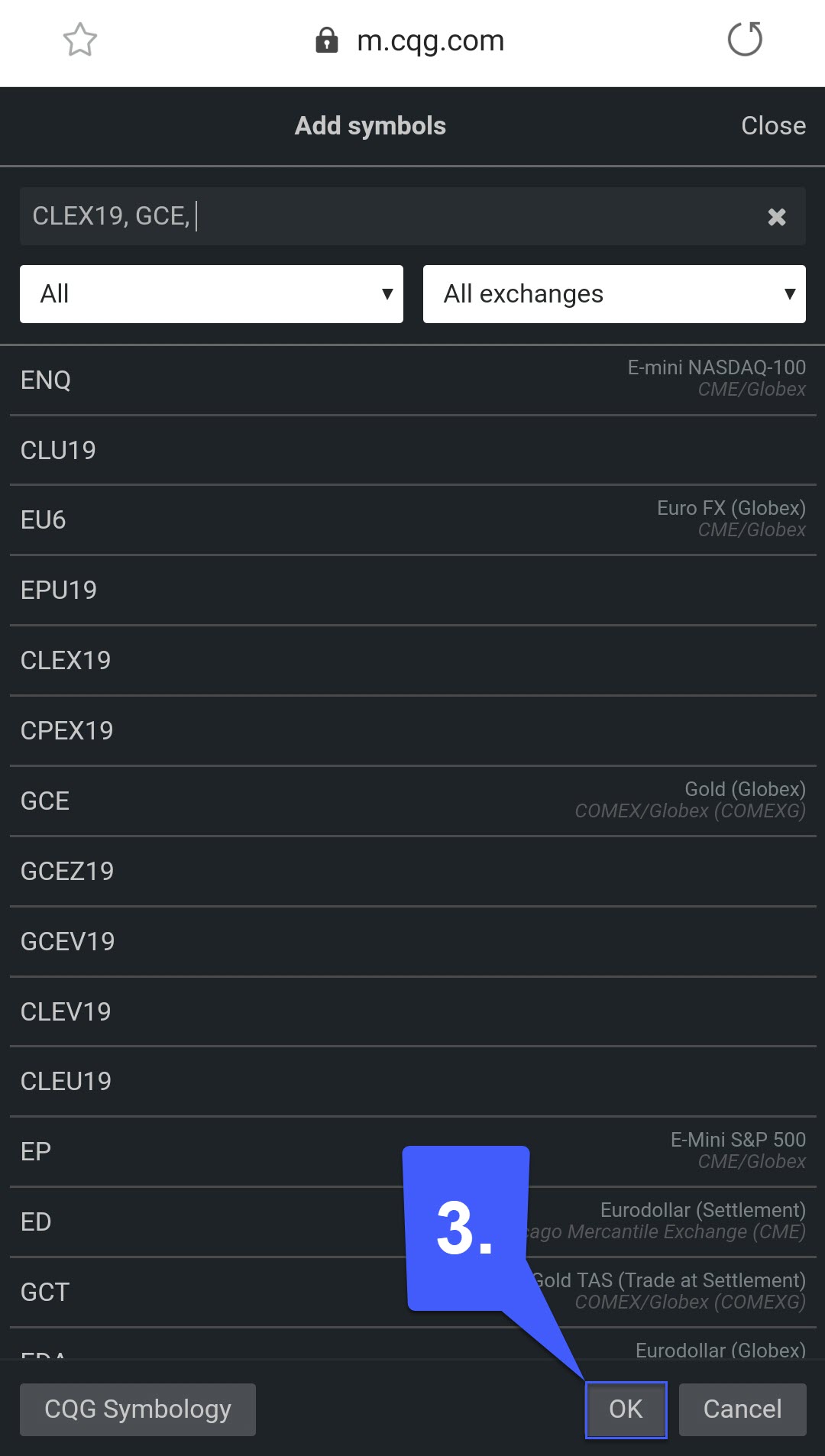 4. This will now add the selected contracts to your Watchlist. Once added, traders can tap a contract within their watchlist to open a chart, place orders, and more.