1. Trade More. Pay Less. Pay as little as $0.50 / side no matter how much you trade. Clients who meet our daily trading volume thresholds qualify for even more savings with deep discounted commissions as low as $0.10 / Side.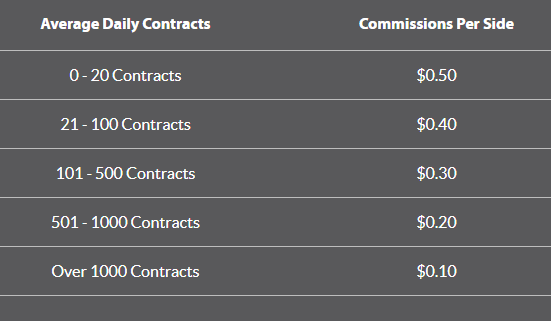 2. Order Routing and Platform Fees. Order routing is the process of routing the order to / from exchanges to your trading platform. Order routing fees, also referred to as execution costs, are charged by the data feed provider and is assessed on a per transaction basis.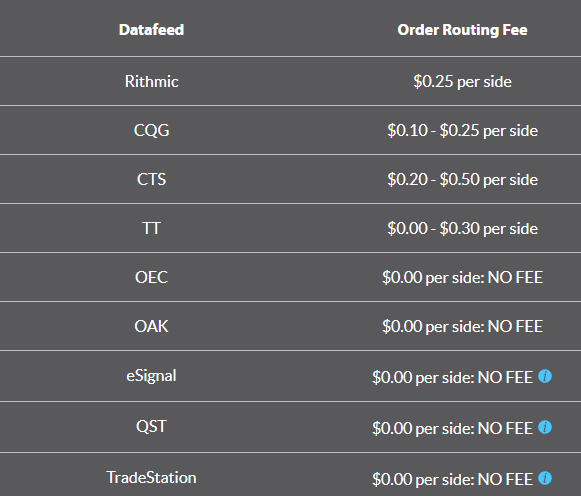 3. Margins - Higher Leverage. More Risk. The trading commissions you pay also depends on your margin requirements - the amount required to enter into a position per contract on an intraday basis. Optimus Futures provides margins based on a percentage of the initial margin* (Example 20%) or a nominal amount (Example $400). Intraday margin (day trading margins) are determined by our clearing firms and based on many factors including market volatility, open interest, customer credit profile and the level of funding in the specific customer's account.