Quick Screen Trading (QST)
Where do I Access my Prior Trade Activity on Quick Screen Trading (QST)?
1. Traders have the ability to monitor all prior trading activity through the Order Activity Log. This can be found by navigating to the Frame Toolbar which is running vertically along the left-hand side of the platform window.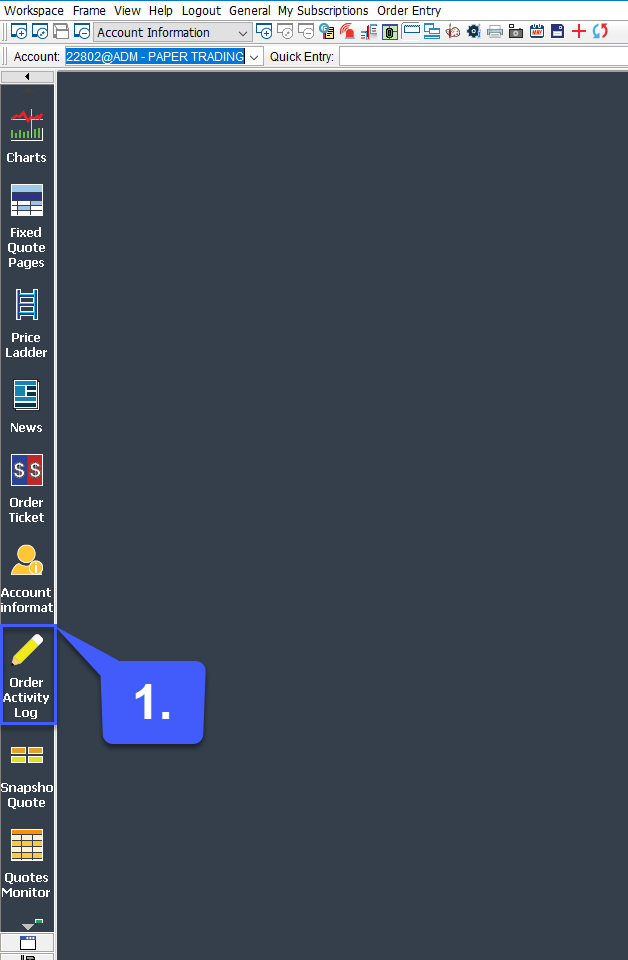 2. Left click the Order Activity Log icon to open the frame and view all prior trading activity on the account. Once in the order activity log, users have the option of switching between Paper Trading and Live Trading accounts by clicking their corresponding tabs.